Learn to Pray & Heal:

A Spiritual Adventure!

 
Talk originally given on Sunday, May 9, 2021
Does prayer have a place in the modern world? This one-hour talk will explore how practical it is in meeting challenges of every nature such as health, employment, housing, and relationships. Discover how the power of divine Love brings freedom and hope to your life. Nate Fredrick shares his experiences in overcoming feelings of loss, grief, and depression based on Christian laws that are as present today as they were two thousand years ago.
If you have questions like this, and if you are wondering about these issues in your life, you don't want to miss this webinar.
For more information about Christian Science or our church, click here!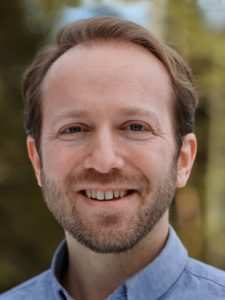 About the Lecturer
Our speaker, Nate Frederick, is a Christian Science practitioner from Boston, MA. Nate loves traveling and sharing insights into the universal power of God, and how this power can bring about good in our individual lives.
As a former media producer, Nate produced the award-winning "Daily Lift" podcast for The First Church of Christ, Scientist, the headquarters of the Christian Science church. Nate loves music, being out in nature, and baking cakes for his friends. But he would say that his greatest passion is to help people through prayer.